Children's Summer Camps
If you are looking for children's summer camps you will find a whole range from week long residential summer summer camps to one off activity days for your child to enjoy.

If your son or daughter is a keen on horses Ride Yorkshire in Yorkshire offers unaccompanied children's riding Holidays. All children who come to stay have 24 hour adult supervision. Your child will enjoy owning their own pony for a week where they will learn to look after, feed and groom their pony and, of course, have lots of riding. During the week there are also activities such as treasure hunts, picnic day rides, jumping gymkhanas and lots of rosettes to win.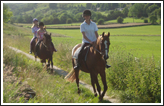 If you are looking for an activity centre that offers a whole range of activities for you child to try from climbing to canoeing, then
The Manor House
in Cornwall, offers a truly exceptional holiday in a homely and friendly environment. The maximum number of children accommodated for Summer Camp weeks is 25, so you can guarantee personal attention for your child at all times. They cater for children from age 8 up to 12 years of age.
White Horse Trekking
, based in Somerset, are outdoor pursuits organisers for children's summer camps. They pride themselves on providing a great summer holiday for the kids with plenty of adventure. At their holiday adventure camp they can offer some of the best events and outdoor activities in Somerset, Dorset, Wiltshire, Bath, Bristol, South West and the south of England.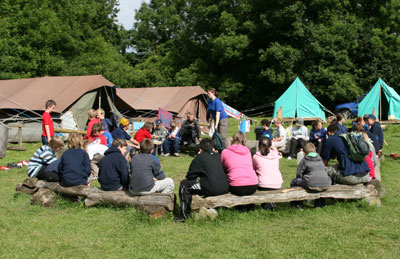 When you book your child onto any Summer Camp alway make sure the staff are fully qualified and insured and have had CRB checks (Criminal Records Bureau)
Children's summer camps are a great way to build your child's confidence and allow them to try new things and make new friends.
Children's Summer Camps