Gorge Walking
If you have never heard of the term gorge walking or donít understand what canyoning is all about then you could be missing out on the fastest growing outdoor activity in the UK.

This is not a simple nature ramble, but the chance to enjoy some exhilarating climbing, abseiling, jumping and sliding as you work your way through natural gorges and canyons.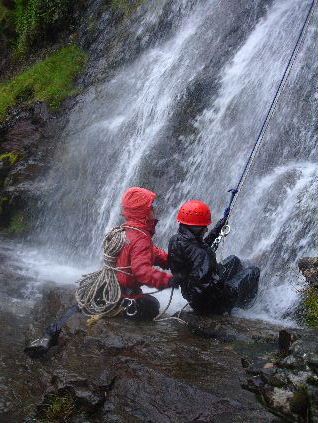 There are lots of gorges that are suitable for this activity with the choice of route depending only on how big a challenge you are seeking. But whichever gorge you choose, it will be an experience that you will never forget.
Gorge Walking and Canyoning can be thought of as the same thing. It was originally devised in mainland Europe, but has grown into a popular activity in a number of countries including the United States, Australia, New Zealand and even South Africa where it is called Kloofing. It has since developed into really popular adventure activity and can be enjoyed by everyone, providing they are with a skilled guide.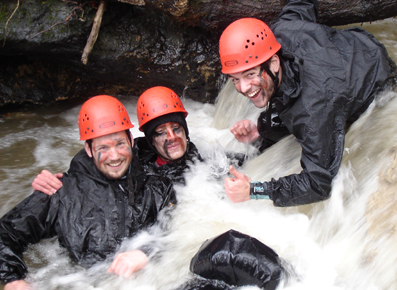 As every gorge is unique it will often require a different range of techniques to navigate them so each new one can be a fresh challenge. You may also find yourself dressed up in a wetsuit wearing a climbing harness and a buoyancy aid just to attempt the gorge but this will allow you to explore places otherwise out of reach to the unskilled and you will find beautifully sculpted bedrock slides, deep plunge pools and large waterfalls.
Gorge Walking Wales has been providing gorge walking experiences since 2005 and operates on the best gorges available in Wales and the Brecon Beacons, just visit
www.GorgeWalkngWales.com
to get a personal quote for you and your friends.